Available Tours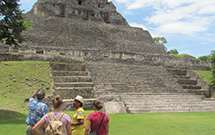 Take a trip to the Cayo district where you will visit the Mayan Ruins of Xunantunich located on the banks of the Mopan River. Xunantunich was one of the largest Mayan Cities and from the top of the pyramid you can see all the way across the Mopan river valley and into Guatemala. Your guide will reveal many of the great mysteries of this once great civilization. Float down the river in a tube, fly across the jungle on a zip line and see all the amazing sights along the way.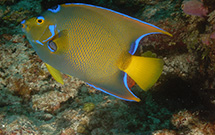 A 10 minute boat ride from the Xanadu dock takes you to the famous Holchan Marine Reserve. Snorkel on the second largest barrier reef in the world where more than 460 species of fish, numerous corals and sponges, sea fans, anemones, sea urchins and other sea life inhabit the diverse coral reefs. Then a 5 minute boat ride takes you to Shark Ray Alley where you can get ultra close to nurse sharks, sting rays and horse-eyed jacks.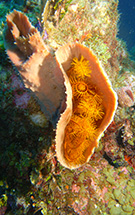 Leave the Xanadu dock around 9am, start off your activity by catching fish for lunch. Once you have enough to eat you will be taken to shore where your guide will prepare your beach BBQ for you while you explore the beach. After lunch, stop to do some amazing snorkeling at Mexico Rocks and Tres Cocos before heading back to the Xanadu dock around 4pm.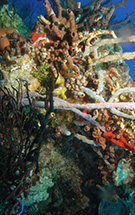 A pleasant snorkeling alternative for those who would rather not get close to the nurse sharks. This tour stops at two equally excellent locations for observing a variety of fish and coral. With plenty of large coral formations you are sure find colorful treasures around every brain coral head!
Set sail for the southern end of the island where you will enjoy an unobstructed horizon and witness one of mother natures most amazing sights – an enchanting sunset over the Caribbean Sea. Perfect for a romantic outing or with a group.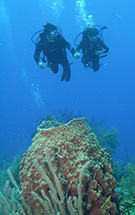 Belize is famous for the second largest barrier reef in the world and a byproduct of that is the equally famous scuba diving experience. With over 20 unique dive sites less than a ten minute boat ride from our dock you could dive multiple tanks per day during your stay and not dive the same site twice. Most dives feature a series of 'finger' canyons that place you on the edge of the deep blue sea as you drift past coral and larger fish. Additionally there are plenty of swim through caves and canyons that provide for an incredible diving experience.
Diving trips are available in: 1 tank dives, 2 tank dives and 3 tank dives.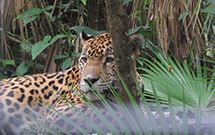 Great Blue Hole Diving, Turneffe Atoll Diving, Fishing – Deep Sea, Reef and Flats, Sail/Snorkel/Caye Caulker, Sail/Snorkel/Beach BBQ, Lamanai Jungle River, Altun Ha & Jungle Spa, Belize Zoo, Aerial Zip Line, Cave Tubing
Map view for
Xanadu Island Resort
Xanadu Island Resort is located in San Pedro on the island of Ambergris Caye in Belize.